Tefian Argentum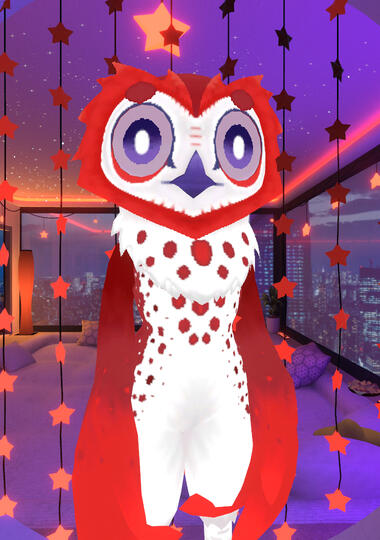 Freelance Mixed media Artist who enjoys drawing animals and nature but not only that, I'm always looking for new aesthetics proposals.I do Traditional, Digital and Pixel Art, my delivery times can be slow right now because I'm currently studying the Art teacher career.Sometimes I have to do my homework or working in my own merch shop for sell at conventions than I offten to attend .
Prices
DIGITAL ARTFlat color:
Highlights and shading are done with flat solid colors, no much texture on the picture .Headshot $35
Halfbody $45
Fullbody $55+ Backgrounds $20
+extra charater $15Reference Sheet $85
Custom desings $55
Chibi $35Full render color:Highlights and shading are done with a lot of tones of colors and heavy textures ( fur,scales,feathers hairs, ect) on the picture.Headshot $45
Halfbody $55
Fullbody $65+ Backgrounds $20
+extra charater $15Reference Sheet $110
Custom desings $65
Chibi $45PIXEL ART $20-$40
Depends of the complexity or the sprite can cost extraTRADITIONAL ART
the price can change depending of the material and the paper . I can send you the physical artwork with an extra.Color Maker
Headshot $45
Halfbody $65
Fullbody $85Color Pencils
Headshot $55
Halfbody $70
Fullbody $85Watercolors
Headshot $85
Halfbody $110
Fullbody $12515 USD Mailing
$10 USD Extra Character
*$10 USD Background
Social media
Precios para Clientes Locales
Link de cafecito.app :https://cafecito.app/tefian_argentumComisiones en Precios En pesos argentinos:SOLO SFWpago por Uala o Mercado Pago$1050 Headshot ARS$2050 Halfbody ARS$3550 Fullbody ARS+ $550: FondosARS +$250 cada personaje extra
Terms of service
Before you commission me :I can take requests sometimes ,but only If you win a raffle or you coment quickly in a 3 for free post in my twitter .Otherwise I cant do a drawing for free.Contact me on Discord : tefian#7993I work on commissions per order, first come to serve.check my queue on Trello and read my rules before requesting a commission
RULES
The commission will start only after receiving the full payment

Payment methods can be: PayPal or Ko-fi

Once the payment is made, the commission will be put on my public list. If you want the commission to be anonymous, please let me know.

The commission is for personal use and its commercial use is prohibited. In case of requesting a commission for commercial, marketing or advertising purposes, an extra fee will be charged.

but absolutely not for NFT, That is a perma block, Do not approach me for working on NFT under any circumstance.

Maximum of trhee free changes in the commission are allowed during the sketch phase. After the sketch phase, radical changes will no longer be accepted.

If after a third change is requested one more this will have an extra cost

Once the commission has been delivered, don't delete my signature, that is not nice.

depend of the demand commissions can delay 2 weeks or 2 or 3 months on high demand.

REFUNDS ARE NOT AVAILABLE. After sending a payment i'ts a deal even if your shift hasn't started yet

I Do Not Draw Not Safe For Work, this included the literal meaning, anything that can possible cause me been fired from my job is NOT ALLOWED.

No gore, fetish stuff or edgy dumb stuff.

I'm mostly a Furry artist but humans and mechas are fine too .
portfolio